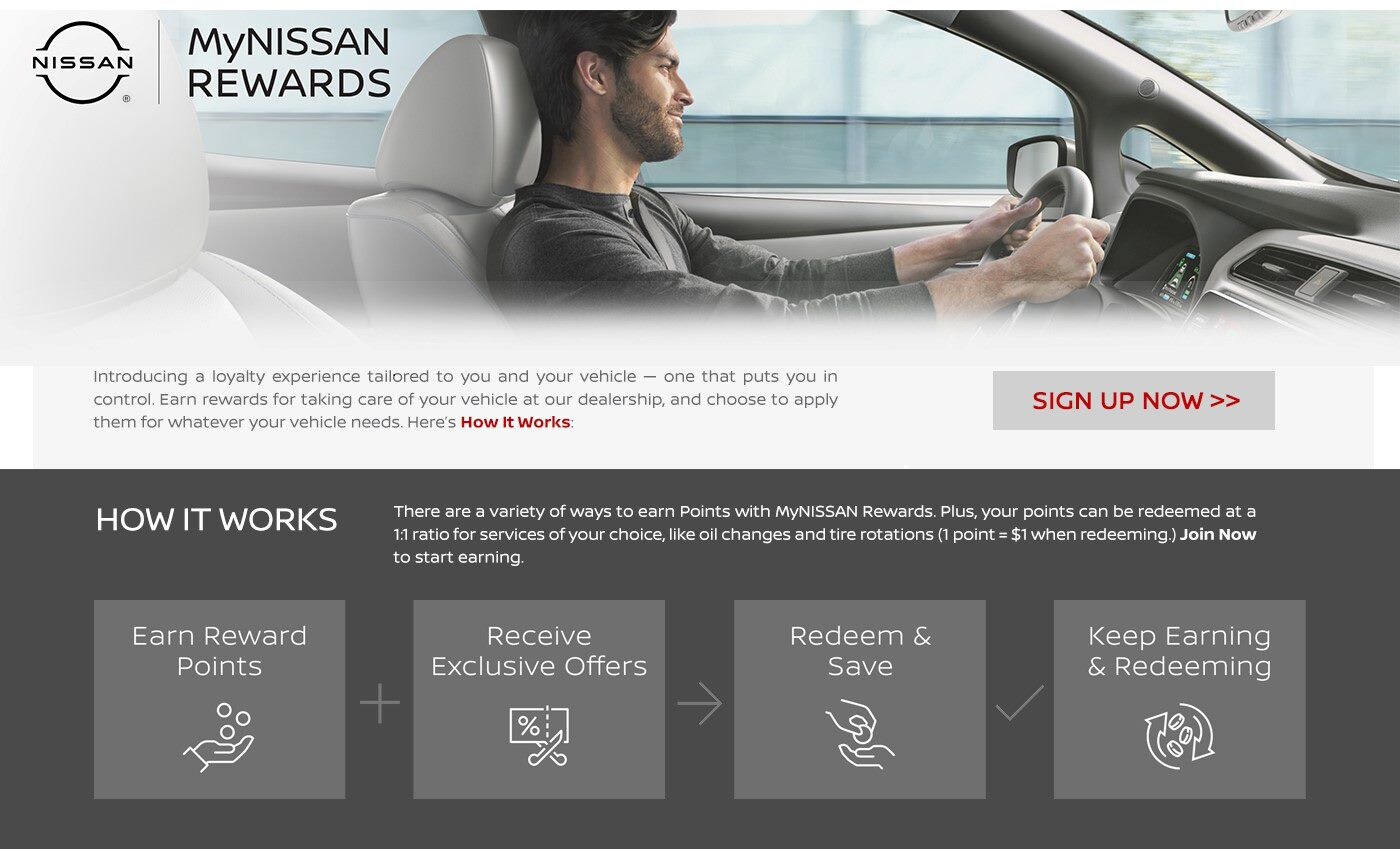 MyNissan Rewards
is the perfect program to help you lower the cost of ownership of your vehicle.
You are rewarded for each dollar your spend on service and can easily redeem these points on maintenance, 
parts or accessories, or use your sales points on your next new Nissan. 
One point equals one dollar for use at our dealership.*
As a member, you'll get access to exclusive sales and service offers, car care tips, and promotions. 
Track your points and stay up to date with the monthly newsletter.
Let's get you started today: You have 10 service points ($10 value)* to use at your next visit. 
Also, you have 100 sales points ($100 value)* to use toward your next new Nissan.
MYNISSAN REWARDS: HOW IT WORKS