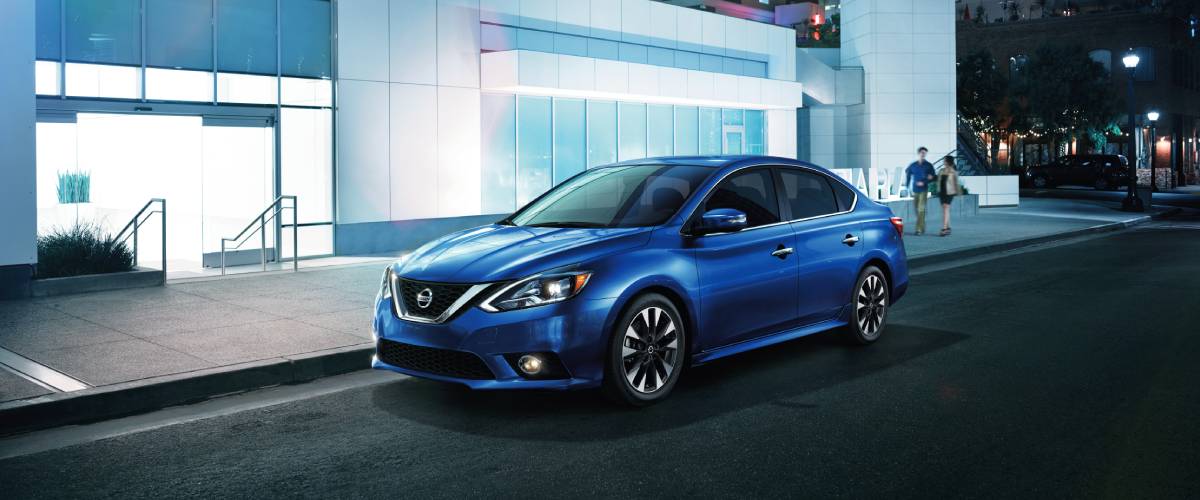 2021 Nissan Sentra Goes Head-to-Head with Honda Civic -- Which Sedan is Right for You?
The market for sedans may be full of options, but none come to the fore more than those like Nissan Sentra and Honda Civic. Both have decades of craftsmanship excellence behind them, and the dedicated following to show for it. Both are best-selling cars in the compact segment today, ideal choices for weekly commuters, road-trip lovers, and weekend warriors alike. Compare them in detail, however, and the distinctions become apparent: Sentra comes out on top. See how it stands out even from other new Nissan cars, trucks, and SUVs right here at Jim Keras Nissan!
2021 Nissan Sentra vs Honda Civic
Exterior
When it comes to looking the part, the new Sentra exceeds the new Civic by a wide margin. Trims like Sentra SR Turbo offer unique design cues such as 17-inch, 10-spoke wheels, comprised of durable aluminum-alloy, body side sill extensions slung low, and a rear spoiler with an integrated LED brake light, not to mention fog lights and a chrome-finish exhaust tip. Sentra NISMO gives the full motorsport experience, its signature exterior putting a layered, double-wing front, side, and rear lower body panel design on display, complete with a thin red-stripe accent wrap. Civic doesn't get anywhere near that sporty.
Performance and Capabilities
2021 Sentra SR Turbo and NISMO trims come specifically designed to be sports cars. 2021 Civic, on the other hand, has a Sport trim, but it's mostly so by looks alone.
Civic and its 150-horsepower engine, capable of putting out 138 pound-feet of torque, might get the edge on Sentra and its 124-horsepower, 1.8-liter four-cylinder, standard in trims from S and SV to SR and SL, which delivers 125 pound-feet. However, higher Sentra trims feature a  turbocharged 188-horsepower, 1.6-liter DIG I4 prepared to deliver a spirited 177 pound-feet. That pushes past the upgrade in Civic, an engine that can only offer 174 horsepower and 162 pound-feet.
Fuel economy is great in Sentra. With an Xtronic CVT transmission, it can get up to 29 mpg for in a city like Memphis, 37 mpg down the highway to Southaven, and 32 mpg combined between Bartlett and Memphis, TN according to EPA estimates. Civic fuel efficiency is comparable -- up to 20 mpg, 28 mpg, and 33 mpg respectively.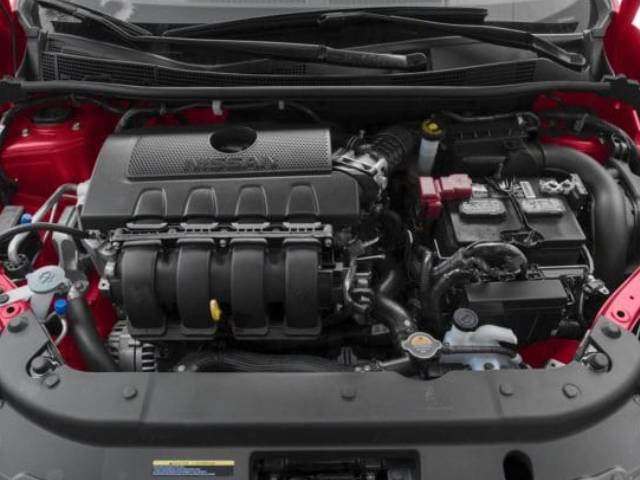 Nissan Sentra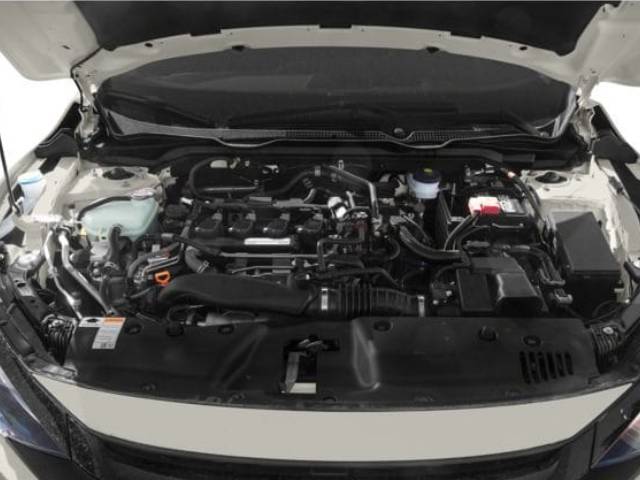 Honda Civic
 Interior and Technologies
Sentra features a roomy 95.9 cubic feet of passenger space and a 15.1-cubic-foot trunk. They're both some of the more spacious in the compact sedan segment. Civic might have a 97.8-cubic-foot cabin, but Sentra has better front head and leg room - the places that count in a smaller car.
Seating options for up to five appear in Sentra, and they range from cloth and premium cloth to premium sport cloth and leather appointments. Synthetic suede seat trim comes standard in NISMO, not to mention that the trim offers exclusive front seats with bolstered side support. Seats are available heated up front and flanked by optional dual-zone auto temperature control for a relaxing ride. Civic is less luxurious, without any sport cloth or suede options.
A 7-inch touch-screen infotainment system with available Apple CarPlay and Android Auto comes standard in the Sentra base, putting control of your entertainment and your smartphone's apps and features with reach. Civic has only a 5-inch LCD in its base trim.
Safety
Outfit your Sentra with auto emergency brakes and LED low beams, and it becomes an IIHS TOP SAFETY PICK for navigating traffic around hotspots like Cordova and Lakeland. Civic can't say the same, as its poor headlight rating stops the Insurance Institute for Highway Safety's highest rating short.
Test Drive the New Sentra Today at Our Nissan Dealer in Memphis!
Would you believe that a Nissan Sentra is even a more cost-effective investment than a new Honda Civic? It's true: the Sentra S base comes loaded with standards like a manual transmission, rear-view camera, that 7-inch touchscreen, Bluetooth and USB connectivity, Siri Eyes Free support, a four-speaker audio system, and more. Get in touch with us here at 2080 Covington Pike to schedule some time behind the wheel, and we'll be happy to show you where else Sentra excels the competition. Even financing or leasing a new Sentra here in Memphis is easy -- just fill out our online form to get the ball rolling. We look forward to seeing you soon!